Upcoming events
Fri 6 Oct Branch Dance Clarkston

Thurs 28 Sept next Seniors' meeting, Crookston Hotel. After lunch speaker - Patrick Murray.
3 - 5 Nov Autumn Gathering and Society AGM in Glasgow - (event details) and booking info
Centenary Seniors event (30 Nov 2023). Places still available.
Welcome to Scottish Country Dancers - and would be Dancers
Launch of the Centenary with the "100th anniversary dances":
Story of Glasgow Branch + 13 Dances (£10) .. see Centenary page.
This "100th Anniversary Dances" book was released earlier this year. Since then we've been hard at work to create helpful videos of the dances, which are now ready to be shown to the world!
Glasgow Branch would like to thank all the volunteers who danced in these videos and a special thank you should go to Màrtainn Skene who complied and played beautiful sets for all these dances, including composing many new original tunes. This playlist has all of the dances for you to watch https://youtube.com/playlist...

Glasgow Branch provides opportunities for Scottish Country Dancing in and around Glasgow.
Come and join us - you will be made very welcome.
No specific partner needed, come by yourself or with friends, see FAQ's.
Good evidence for benefits to physical and mental health, see video
- read this compelling evidence 'Health Strategy'

There are events throughout the year for all abilities.
Details of our monthly dances. See classes for our autumn schedule.
Come and join us for the fun and friendship.
The Royal Scottish Country Dancing Society (RSCDS) is a world-wide organisation, with local groups, called 'Branches' e.g. Glasgow Branch, Isle of Skye Branch, London Branch, Toronto Branch, Tokyo Branch, Sydney Branch - a community across continents.
Scottish Country Dancing is characterised by the style of its music.
You don't have to be a Scot to find your foot tapping to the irresistible rhythms of our reels, jigs and strathspeys.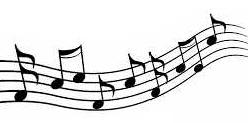 Dancing is fun, can be energetic and is a great way to keep fit.
Thinking of dancing? Look at the classes and find the right one for you.
See FAQ's for common questions and answers.
Bring your smile and comfy shoes.
Whoever you are, wherever you are from, come and dance with us!
What else do we do: help at local events, provide informal demonstrations... see News..
Some celebration photos below - for more dancing see Gallery.
Curious? see About Us for a brief history, our organisation and more.....