Classes - Autumn
Currently all Classes CANCELLED (Coronavirus) - expect an update for September
Details below show visitors to the website the range of our classes in more usual times. - updates TBA.
Come and join a sociable evening at a dancing class. (Other SDC Clubs)
Cost per class: RSCDS Members £5 / non-members £7 for all Branch classes
Beginners & Improvers classes are ideal for those with little or no experience of Scottish Country Dancing but also for those a touch 'rusty' or those who wish to improve and become more familiar with the common formations. [Likely Teacher/Musician - all TBC]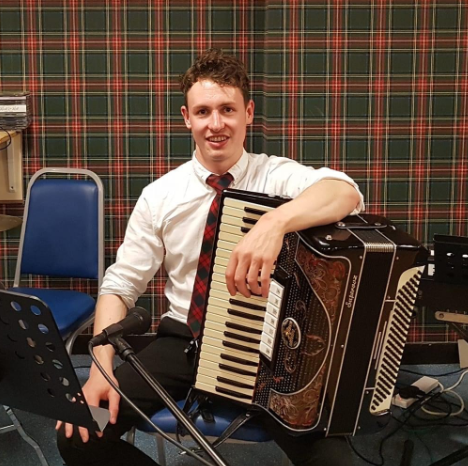 Your first class a free taster. All Branch classes have live music.
Tuesday 19.30 - 21.00 Sept - Mar Westerton Hall, Bearsden G61 1NZ [Debbie McAlees/Billy Gray]

Tuesday 19.30 - 21.00 Sept - Mar Maccabi Centre, Giffnock G46 6LD [Eilidh Hart/Màrtainn Skene]

(Wednesday) 19.30 - 21.00 Sept - Mar (all TBC)
General classes are for Scottish Country Dancers who have more experience and are familiar with the dance steps and formations, and wish to extend their expertise.
Monday 19.30 - 21.15 Sept - Mar Hillpark (Hall/Gym) Secondary School, G43 2XA [Fiona McDonald/Billy Gray]
Wednesday 19.30 - 21.15 Sept - Mar Milngavie Hall, Milngavie G62 8BZ [Muriel Bone/Frank Reid]

Advanced classes are for those Scottish Country Dancers with considerable knowledge and experience,
These take place Alternate Wednesdays Sept - Mar
Spring and summer classes
In normal times we can have a varity of classes e.g. set of Spring classes 'with a theme', Summer Workshops for Beginners ... roll on 'normal times' !