Centenary
We celebrate a hundred years of Scottish Country dancing on 26 November 2023.
- not silver, or gold or platinum, but one hundred years - the Centenary.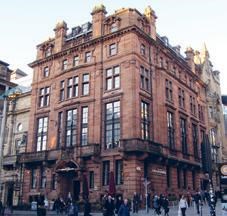 So what happened on 26 Nov 1923, one hundred years ago?
A Glasgow Herald announcement invited persons interested in "Scots Country Dances" to an inaugural meeting in Glasgow on 26 November 1923.
From this meeting, held at the Athenaeum in Glasgow, the Scottish Country Dance Society was formed... read more.
Yes it all started here in Glasgow!
Events in the months up to November: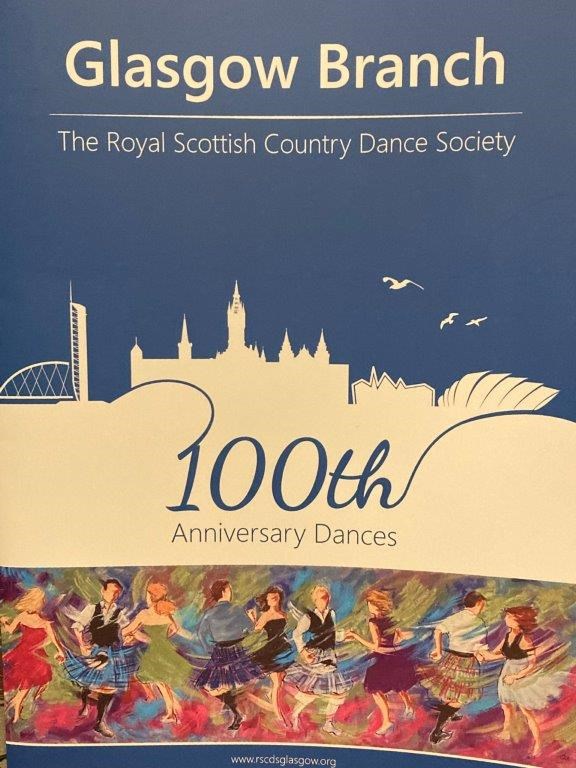 13 Jan At Glasgow's mid-winter Ball - Launch of "100th anniversary dances" Book: History of Glasgow Branch +13 dances (£10) contact for book
Sat 25 March Archive display HQ, at 12 Coates Crescent 11 am -3 pm
Sat 25 March Society Ball in Assembly Rooms, Edinburgh (tickets all sold! )
Other events this weekend at Edinburgh and later in the Spring...more

Sat 29 April Glasgow Branch Spring Fling. A fun afternoon of dance (including members of classes and Linked groups); 2 - 5 pm, free Màrtainn Skene, Bearsden Hub, G61 3RT

See other local Dances and Classes - to keep us on our toes....
Main events: Nov 2023
3 - 5 Nov Society Autumn Gathering and RSCDS AGM in Glasgow , details TBA

Fri 24 Nov Glasgow Centenary Ball: City Chambers, more details to come...

Sun 26 Nov Celebration at the Athenaeum in Glasgow (100 years to the day!)

Thurs 30 Nov Afternoon tea (Glasgow seniors & all); House for an Art Lover