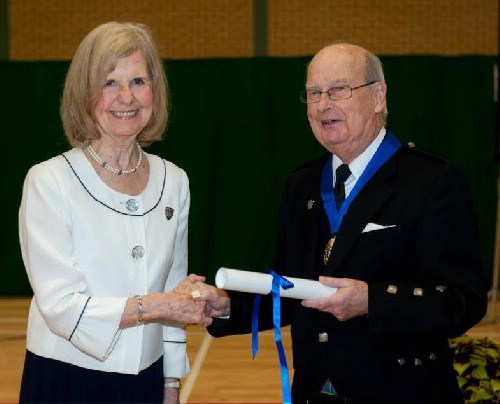 Citation for Ruth Beattie
Added on 02 November 2013
Ruth Beattie receives the Society Scroll of Honour at the AGM 2013.
Over six decades, Ruth Beattie has given her time, energy and talents selflessly to enable others to enjoy Scottish Country Dancing. Always willing to take on responsibilities whether on the Glasgow Committee or as Chairperson of the Society.
One of her most significant contributions has been in the setting up and running of activities, to get others involved in Scottish Country Dancing, from the 700 primary school children who are introduced to dancing each year to the enabling of older people to experience the social and health benefits of dancing.
Ruth's passion and commitment to dance has been an inspiration to many.