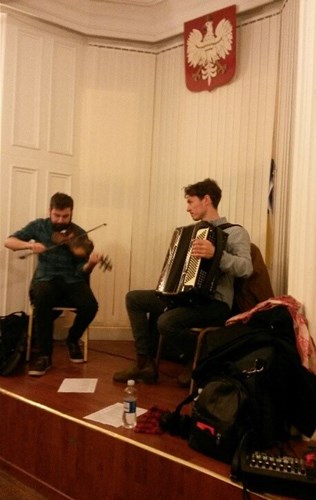 Ukranian dancers
Added on 30 November 2022
Outreach Update: East meets West!
Dancing was the thing we all had in common when some members of RSCDS Glasgow Branch met with some refugees from Ukraine for a Ceilidh on Wednesday 30th November.
The Glasgow Branch of the Association of Ukrainians in Great Britain, hosted the event, to celebrate St Andrew`s Night and it was held in the Sikorski Polish Club in Kelvingrove. Although there was a translator, she was barely used as Anne Robertson used familiar hand gestures to indicate the formations (evidence below)!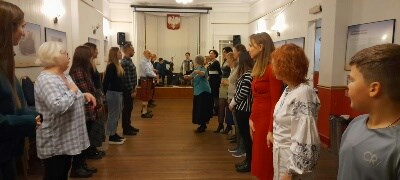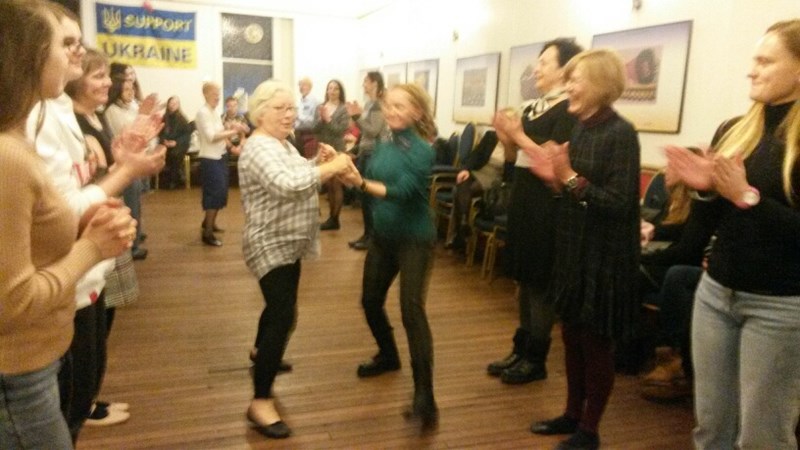 RSCDS dancers, Jim, Judith, Laura, Marion, Sheena and I, also did a brief demonstration of each dance before everyone joined in. Although reluctant at first, by the end of the evening the floor was packed with enthusiastic dancers, smiling, laughing and enjoying each other`s company.
The hosts provided a delicious light supper. The evening was well supported by Màrtainn and Jamie who played excellent music.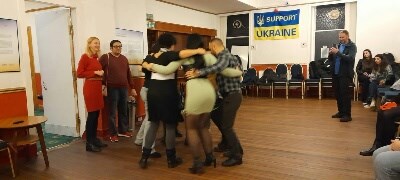 The highlight of the cultural evening was when some Ukrainian ladies were persuaded to demonstrate one of their traditional dances. It was less of a highlight when we tried to join in …..but LOTS OF FUN and LAUGHTER.
The Chair of the Association thanked RSCDS Glasgow for providing such a memorable evening and hopes another collaborative event can be organised in the future.
My thanks to all involved.
Susan Ewington