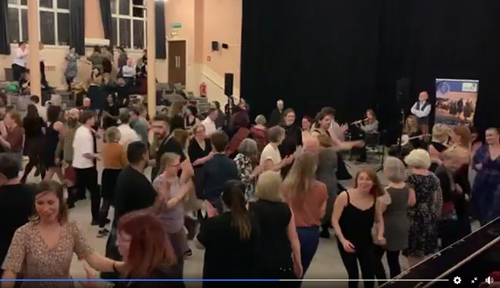 Celtic Connections, at 30 years
Added on 03 February 2023
Celtic Connections Ceilidh 2023
I attended the Ceilidh on Saturday 28th January, at Maryhill Community Central Halls, with some trepidation! My appreciation is for the more formal sets, in my RSCDS General class. However, I was delighted by the enthusiasm of the energetic crowd, the majority of whom were young adults. Many had some experience of ceilidh dancing at weddings and parties but the majority were recalling times spent in PE classes at Secondary school.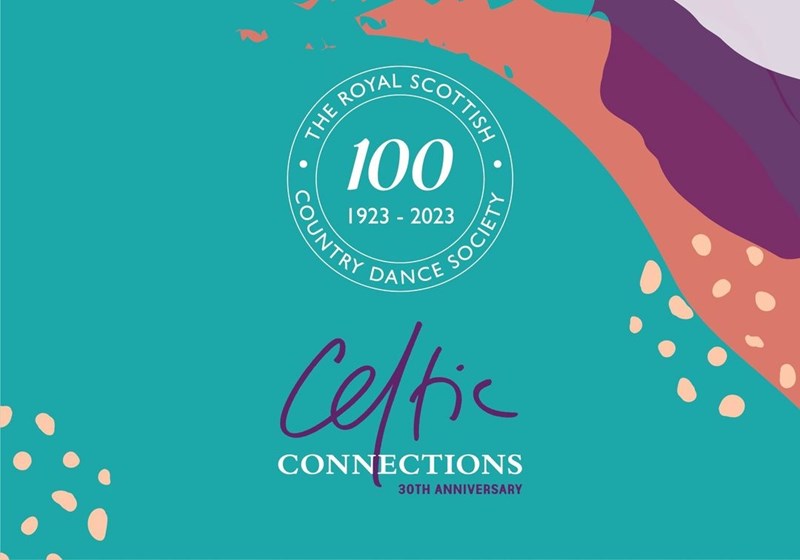 With the dances being called by Peter Knapman and accompanied by the excellent music from John Carmichael`s Ceilidh Band, the dancers crowded the floor to test their skills. Some were celebrating a birthday; others were supporting Celtic Connections, especially as 2023 celebrates their 30th Anniversary and some were visitors to Glasgow but all thoroughly enjoyed the evening, including members of Glasgow Branch who helped to support new dancers…and had fun too!!
As Outreach Convenor, I represent Glasgow Branch in the local community and we support the Society, who were sponsoring the evening, by giving out 150 tote bags, advertising the formation of the Society 100 years ago. Many dancers wished to know more about the beginner`s classes organised by Glasgow Branch and there has been some success, with new folk arriving at Westerton. Maybe more will follow to the Hillpark and Garnethill classes. My thanks to Moira Thomson from The Society and to the staff of Glasgowlife for their advice.
Susan Ewington