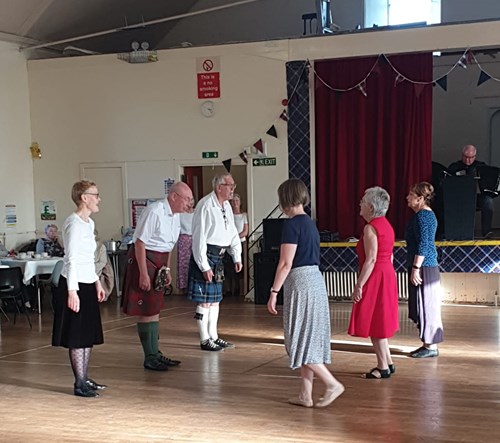 Neilston Celebration of Friendship
Added on 14 October 2023
It was with great pleasure that we accepted an invitation to give a Scottish flavour to a Saturday afternoon of fellowship and hospitality organised by the Pastoral Committee of Neilston Parish Church.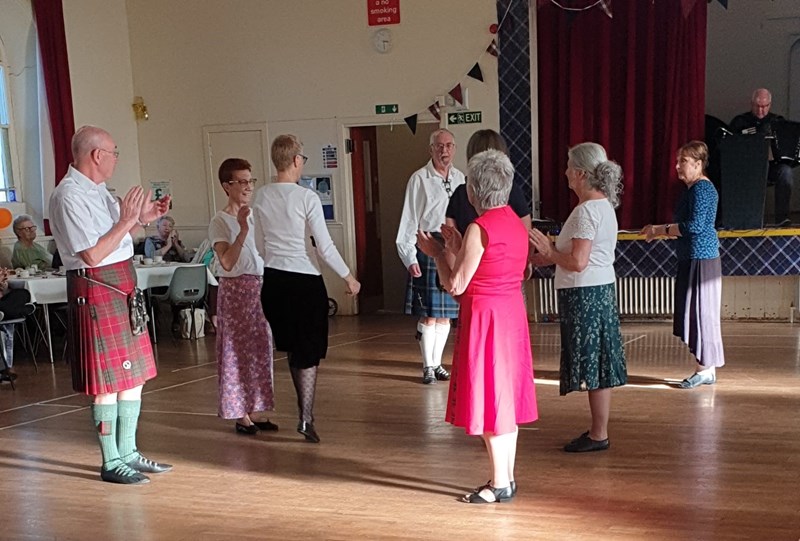 Our theme was to celebrate people, special events and friendship and most of the dances we chose to perform reflected this and included Happy Returns, Friendships, City of Belfast, Snowdrops in the Glen, Centenary Jig, Mairi's Wedding and, our unofficial signature dance, Good Hearted Glasgow.
Midway through the afternoon there was a break for refreshments where we were all treated to a welcome cup of tea or coffee and a lovely spread of home baking.
Once the 'official' part of the programme was completed there was time for some 'audience participation' where the dancers were delighted to guide some of those present through the Circassian Circle and the Virginia Reel. The afternoon had a great atmosphere and was voted a huge success by the organisers, audience and dancers alike. I think we might even have attracted a few new recruits to SCD!
As always, I am most grateful to our volunteer dancers - Douglas, Ina, Blair, Gale, Laura, Marion and Jane – and to our accordionist, Billy without whom it would not be possible to provide such a valuable contribution the community.
Anne Murray