Westerton Gala Day
Added on 02 September 2023
This Gala Day was another new venture for the Branch and a lot of effort was put in preparing for the event.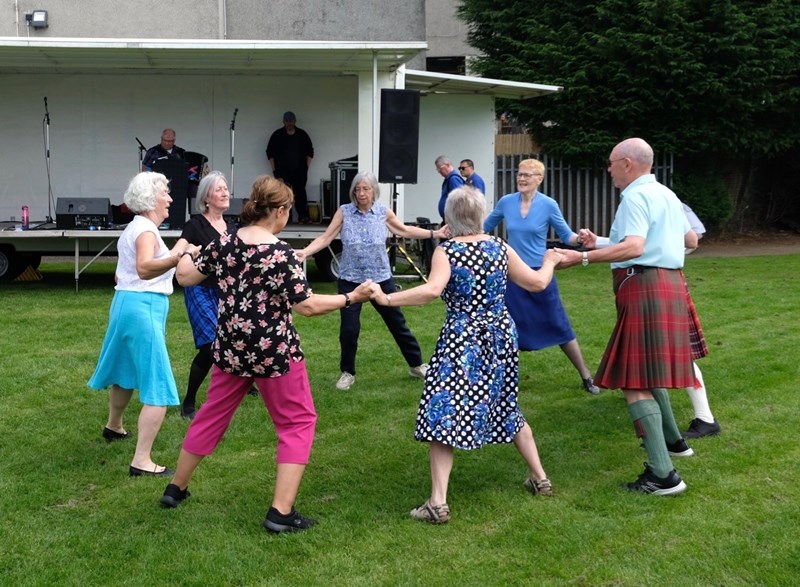 Great relief that the good weather which had been forecast for the day was actually correct. This definitely helped to give the Gala a good atmosphere from the start.
Sixteen Branch members from the Westerton Beginners/Improvers Class and St Joseph's General Class gave excellent performances: Westerton dancing The Highland Rambler and St Joseph's dancing Good Hearted Glasgow and Mairi's Wedding.
The demonstrations were very warmly received by the audience since our time slot was quite early in the programme the audience was probably at its peak number.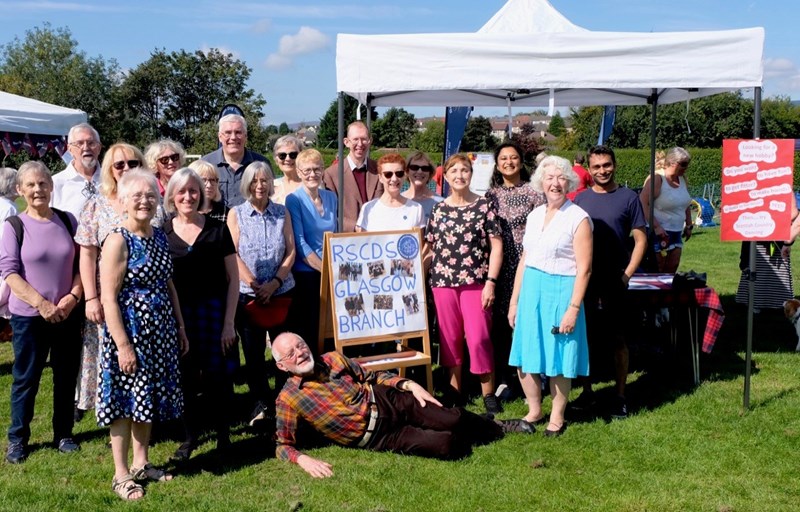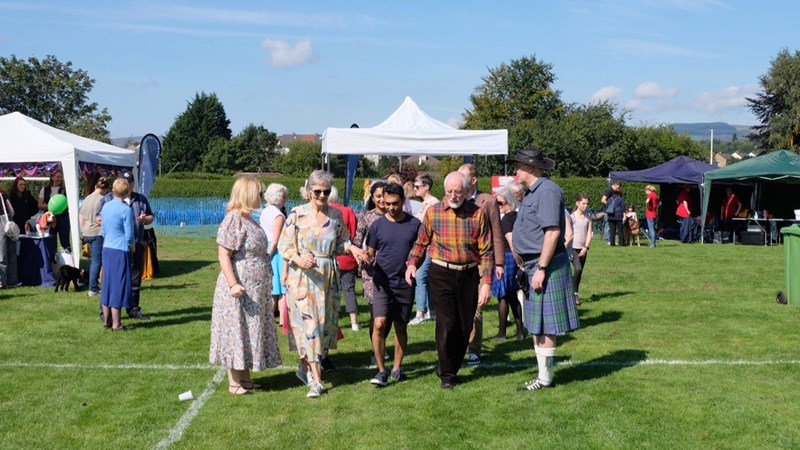 We had a good number of visitors to our stall during the afternoon and hope for new dancers attending our classes. However, everyone from the Branch who attended, both dancers and supporters, enjoyed the day.
I am most grateful to the volunteers who were willing to attend both the rehearsal and the gala, Debbie and Muriel for coordinating the dancers from their respective classes, Debbie for doing a great job of introducing both demonstrations, Billy Gray for playing for us and Susan Ewington for helping to look after the stall.
Anne Murray